TRIED AND TESTED
*******************

If you have 'tried and tested' a driving/horse-related product or service and would like to share your opinion (good or bad!), please send your thoughts to the Newsletter editor.
------------
This article was written by our newsletter editor and published in
British Driving Society magazine Issue 367 Summer 2017.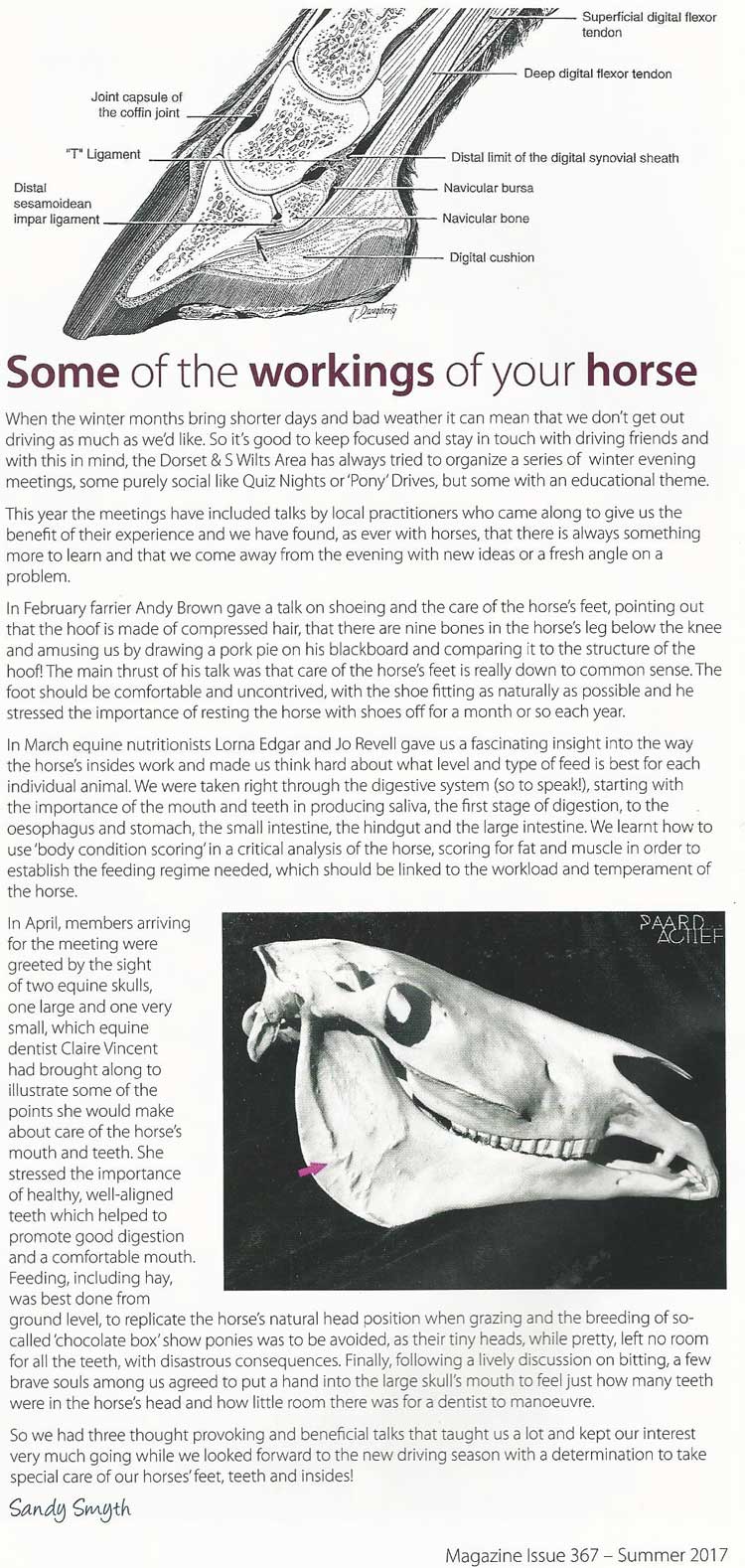 ------------
Maz Edwards reviews the Go Pro Hero 4 Camera
We bought our first Go Pro to record our drives with Woody and for me to use when I rode out on Jeremy. We've found the Go Pro very easy to use and the quality on playback when downloaded is fabulous and very clear. You can make clips from your film and also still shots.
I've found it invaluable when riding out and you can buy a mount to strap it in on your riding hat or you can wear it on a chest harness. With all the traffic on the roads now, it has been a handy tool for capturing  speeding car drivers or people who like to risk our safety by driving badly around horses. 
It can be a good deterrent as when car drivers spot it, they almost immediately slow down! 
There are plenty of accessories to buy for it, we have mounts for the carriage, a chest harness, hat harness, an extra battery pack  and a gorilla mount to mount it on fences or whatever.  We film ourselves schooling in our field sometimes and this is useful to watch back.
We now have two Go Pros as we mount one on the whip's chest harness for forward-facing view and the other goes on a mount at the back of carriage to capture the rear view.
We bought ours from our local camera  shop but you could buy online from https://gopro.com
------------
Having bitting problems with a horse with a 'difficult' or sensitive mouth? You might consider the Moveable Tulip flexi-mouth bit. It's very mild, but the 'tulip' links at the side – linked to the cheek-pieces - give you leverage when you need it. Available from Gebroeders van der Wiel in Holland, it comes with a bar for team driving which could be removed for a single. Find out more at www.vanderwielharness.be
------------
If you are having trouble worming your horse or dosing with medication, you could try the Easy Wormer headcollar. It comes with a plastic bit with an opening towards the back of the horse's mouth, and a syringe which delivers the liquid or paste dose into the side of the bit. There are several sources, but the Miracle Care Grooma Easy Wormer is currently on Amazon at £17.14.
------------
Sue Wiles writes to recommend the fluorescent driving whips she and Tony both use. She says they are lovely and light to hold and of course the high-viz aspect adds to road safety. They came from 'Whip & Go'.
------------
And a couple of recommendations for Zilco DRIVA GEL-LITE harness pads. Lighter and less sweat-inducing than the polypads, and easy to wash and dry.
------------
Alison Trevett writes:
When my husband bought me a heated rug rack for my birthday last year, I thought it was the height of luxury, after years of stringing wet rugs up here, there and everywhere for days on end, needing an array of rugs for each horse and, when the weather was continuously grim, dragging the smelly, dirty things indoors to dry round the AGA or in the airing cupboard. Despite the long wet winter we've just had, all that hassle evaporated in our yard this year. However wet the rugs are when the horses come in for the night, they go on the rug rack, which ticks away on a timer for maybe just an hour, or longer if needed, and by the morning they are dry and ready to use again. One dry rug per horse, day after day. Perfect!
Without doubt, while it is expensive, a rug rack can be a godsend.